Sunday October 25, 2020
Washington News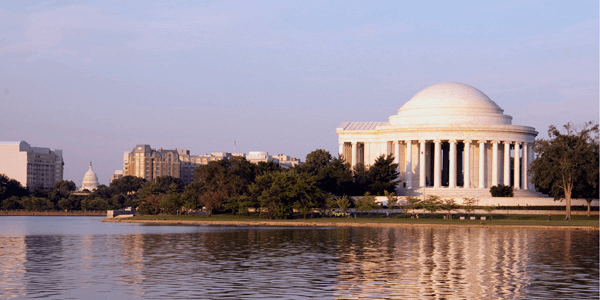 Timely Tips for End-of-Year Tax Planning
In IR 2019-178, the IRS offered tips on preparing for filing tax returns in 2020. With two months left this year, it is an excellent time to gather your tax records and review your withholding and estimated tax payments. With preparation this month, your filing season can go more smoothly.
Withholding – If you are employed, it may be time to update your IRS Form W-4, Employee's Withholding Allowance Certificate. If your income has increased, you can increase withholding over these two months. You can increase withholding in November and December and still be in compliance. The IRS Tax Withholding Estimator on IRS.gov may be helpful.
Estimated Tax Payments – If you have self-employment income, investment income and some types of retirement income, you may need to make quarterly estimated tax payments. Virtual currency may require larger estimated tax payments. If you receive virtual currency payments for goods or services, you may need to make estimated tax payments. Publication 505, Tax Withholding and Estimated Tax, may be helpful if you have a complicated tax situation.
Gather Documents – You should have an electronic or paper system for gathering all of your necessary tax information. You should have copies of prior year tax returns, Forms W-2 from your employers, Forms 1099 from banks and financial service companies, records for virtual currency transactions and Forms 1095-A for the Premium Tax Credit. If you have moved, you should be certain your employer, bank, financial service company or other payer has your current address. If they send the tax forms to your old address, your return filing process could be delayed.
Tax ID Numbers – Some taxpayers without a Social Security Number have an Individual Tax Identification Number (ITIN). An ITIN with middle digits 83, 84, 85, 86 or 87 expires on December 31. Use IRS Form W-7 to renew your ITIN. If you delay in renewing your ITIN, your refund may be delayed.
Electronic Filing – Most taxpayers have transitioned to the convenience and accuracy of electronic filing. If your income is below $66,000, you may use the IRS Free File software. All taxpayers can use the Fillable Forms available on the IRS website. You can expedite your refund by using Direct Deposit to your bank account.
Starting early is always a good practice. By adjusting your withholding or estimated tax payments and preparing to gather your records, you can have a good filing season next year.
Published November 1, 2019
Previous Articles
IRS Offers Online Safety Tips for Teens
National Work and Family Month - Military Family Benefits
National Work and Family Month